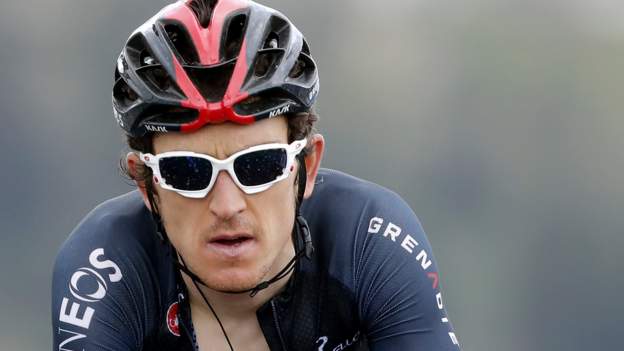 Geraint Thomas' bike is back with him after it appeared to have been stolen during a training ride rest on the French Riviera.
The 2018 Tour de France winner posted the news on social media, saying he had to take a taxi home.
Later on Sunday he told his followers he had been reunited with the bike.
"Lovely ride. Lovely coffee stop in Menton. Except someone nicked my bike. Now in an Uber home," tweeted the Welsh rider, 35.
"It's a Dogma F with F12 stickers. Random mismatched wheels and in need of a wash #oneofakind."
In a later post Thomas was pictured with his bike and French municipal police officers, saying: "All's well that ends well."
After his Tour win, the trophy was stolen and later replaced by organisers.
SOURCE:
BBC Sport – Cycling RSS
(go to source)
AUTHOR:
All copyrights for this article, including images, are reserved to the original source and/or creator(s).