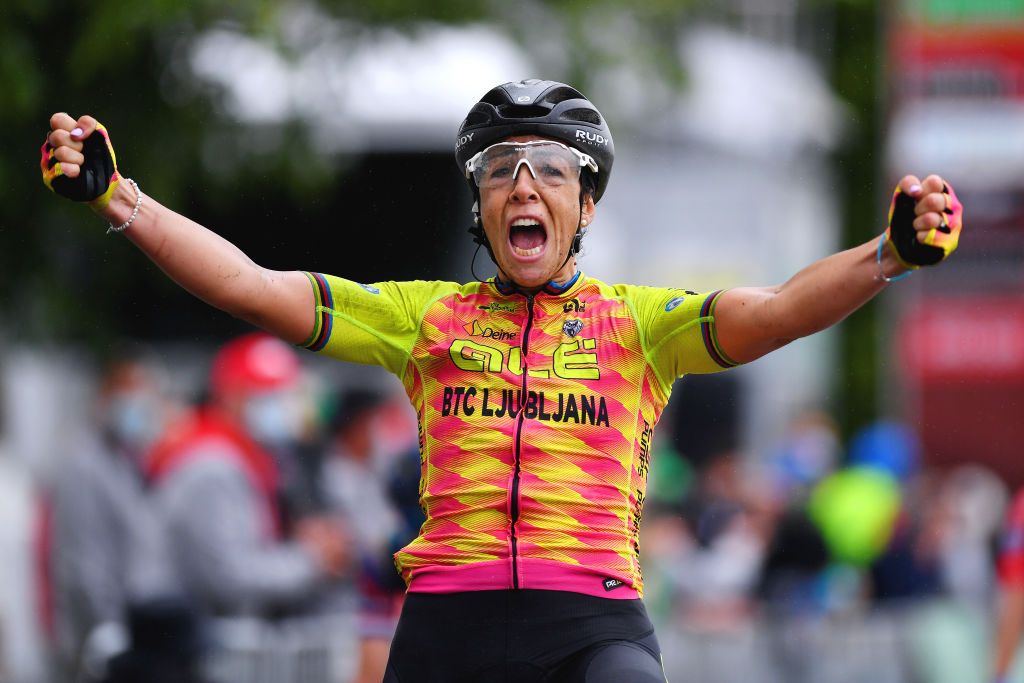 UAE Team Emirates have announced they will have a women's team in 2022 and will acquire the WorldTour licence of the Alè BTC Ljubljana team.
Cycling News reported on Saturday that UAE Team Emirates would take over the Alè BTC Ljubljana team to ensure they add a women's WorldTour squad to their men's team led by Tour de France winner Tadej Pogacar. 
On Tuesday, the team confirmed the takeover, which will see a women's UAE Team Emirates squad officially in place for the start of next season.
"We are pleased to announce that we are working to create a female team to compete on the world stage as part of the UAE ambition to develop cycling, in support of a global project that started back in 2017," team manager Mauro Gianetti said in an announcement. 
"Together with the Alè BTC Ljubljana Team we have found the right opportunity and the availability we were looking for and, in collaboration with the UCI, we are preparing all the necessary documents for the completion of the acquisition of the WorldTour license starting from 1 January 2022.
"In the coming weeks we will have the definitive framework and we will be ready to present the project."
More to follow.
SOURCE:
CyclingNews
(go to source)
AUTHOR:
All copyrights for this article, including images, are reserved to the original source and/or creator(s).